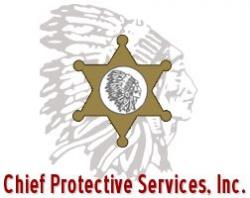 $15.00 - $16.00 hourly
Chief Protective Services, Inc.
Rialto, CA, USA
Job Description I MMEDIATE JOB OPENINGS!!! OPPORTUNITY: Advancement Opportunities in Management from this Position SHIFTS AVAILABLE: Days/Graves Shift TYPE OF POSITION: Full Time Position PAY RATE: $15.50 per hour RESPONSIBILITIES AND DUTIES: Access Control Responding to Emergency Calls Golf Cart Patrols Coordinating with Staff Members Working with Multiple Officers Must Have A Positive Attitude Must Be Have the Ability to Multitask Must Work Well with Fellow Security Officers Must Display Customer Service Skills Military Experience and/or Law Enforcement Experience is highly desirable. BENEFITS: Competitive Wages, Flexible Schedules, Paid Sick Time, Major Medical/Dental /Vision Insurance(FT employment 30 hours+), Advancement Opportunity All qualified candidates please send resume, credentials, and certificates directly to: Evelyn Bendik, Human Resources Director, Chief Protective Services, Inc....