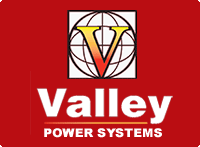 Valley Power Systems Inc.
Mira Loma, Jurupa Valley, CA, USA
Position Overview: Technician II (4-6 years of experience) next transition from Technician III. This position is responsible for assisting in the diagnosis, removal, or replacement of major components with little or no supervision. Expectations include the ability to diagnose and repair the following: Clutches, Power Take Offs Systems, Electric Systems, Hydraulic/Air Brake Systems, Heating/Air Conditioning Systems, Instruments and Gauges, and Preventive Maintenance Service. Work involves ability to follow directions and maintain records on all maintenance and repair work performed. Principal Duties and Responsibilities (Essential Functions): Reasonable accommodations may be made to enable individuals with disabilities to perform the essential functions.  Provide technical service to vehicles and equipment.  Perform general and detailed repair of all trucks, engines and components.  Overhaul gas or diesel engines.  Read job order, observe and listen to vehicle in...